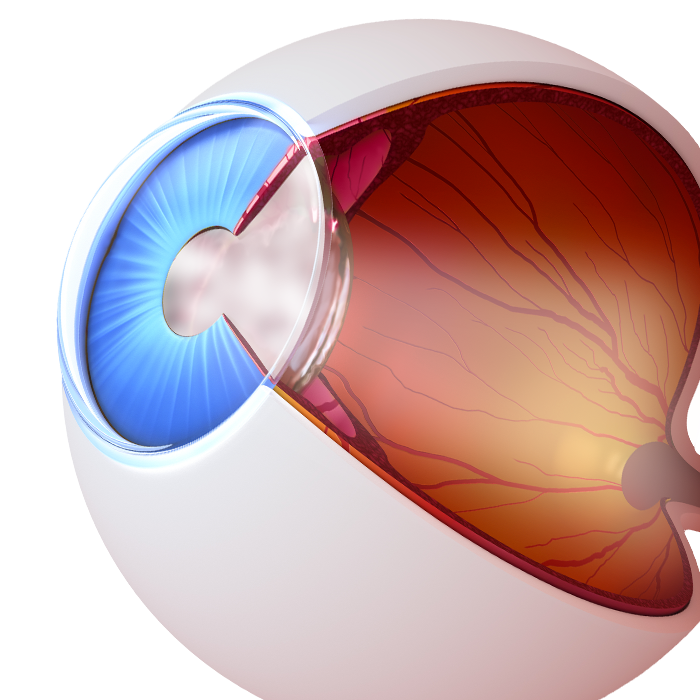 Eye Conditions
Health problems affecting your eye are often not only uncomfortable, but can severely undermine your vision.
At GW Eye Associates, we can regularly assess your sight, identify conditions, and determine the best course of treatment.
Our Del Mar, CA, and La Jolla practices can treat many conditions to prevent permanent vision loss...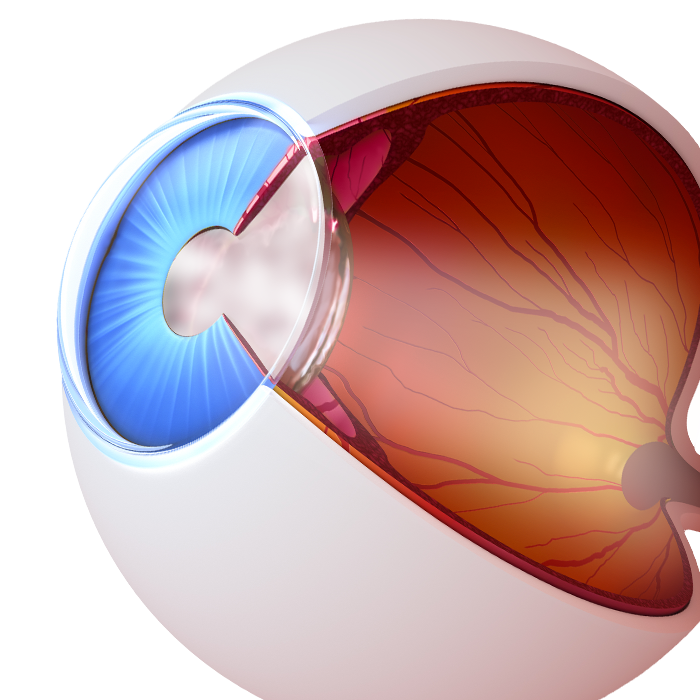 Conditions Treated
at Our Comprehensive Eye Care Centers
Macular Degeneration
Macular degeneration is a serious eye disease in which vision loss occurs at the center of the field of vision. Also known as age-related macular degeneration, this condition is a leading cause of blindness in persons over the age of 65. The condition results in an inability to see items in the center of the visual field, such as faces, print, and other detailed objects that a person might look directly at.
Diabetic Retinopathy
Diabetic retinopathy causes changes in vision when blood vessels in the retina become damaged due to the effects of diabetes. Vessels may swell and leak or new, abnormal blood vessels may begin to grow and eventually rupture, damaging the retina. Over time, the condition can progress to cause vision loss or even blindness. In its early stages, diabetic retinopathy may produce no symptoms. That is why all patients with type 1 or type 2 diabetes should have regular annual eye exams and be screened for diabetic retinopathy.
Cataracts
A cataract is a clouding of the eye's natural lens that typically occurs with age. Although corrective lenses may be helpful during the early stages of cataract development, the only method of treating cataracts is to remove the natural lens and replace it with an artificial one. For many patients, this procedure can reduce or eliminate the need for corrective eyewear.
Glaucoma
Marked by damage to the optic nerve resulting from high intraocular pressure, glaucoma is a progressive and irreversible eye disease that is caused by a blockage in the eye's drainage system. Early detection of glaucoma is crucial to effective management of the disease, but as it is one of few eye conditions that produces no noticeable symptoms in its early stages, this is only possible through routine screenings. Glaucoma cannot be cured, but its effects can be managed through medication or surgery.
Refractive Errors
Refractive errors are the most common type of vision problem and among the most easily addressed. Depending on the type and degree of refractive error you have, your options may include glasses, contact lenses, and laser surgery.
Myopia
Commonly known as nearsightedness, myopia causes light to focus at a point in front of, rather than directly on, the retina. Patients with myopia can see close objects clearly but have trouble seeing objects that are far away.
Hyperopia
The opposite of myopia - hyperopia, or farsightedness - results when light focuses at a point behind the retina. Patients with hyperopia can usually focus on objects that are far away but objects that are close appear blurry.
Astigmatism
Astigmatism is a form of refractive error that is caused by an irregularity in the shape of the cornea. Astigmatism usually makes it difficult to distinguish details, regardless of their distance from the eye.
Presbyopia
Known as age-related farsightedness, presbyopia is a condition that typically develops in persons over the age of 40 and is caused by a decrease in the flexibility of the eye's natural lens. As presbyopia develops, the patient may notice a delay in the eye's ability to switch from focusing on distant objects to near ones, and vice versa, followed by a gradually diminishing ability to focus on objects that are close-up.
Inflammation & Infections
When part of the eye becomes inflamed, the potential effects can range from severe irritation to potential vision loss, depending on the specific problem. While such eye conditions as blepharitis (inflammation of the eyelid) and conjunctivitis (pink eye) are relatively minor and easily treated, a condition known as uveitis (inflammation of the uvea, or middle layer of the eye) can be very serious and should be assessed by an eye specialist as soon as possible.
Developmental Irregularities
Eye conditions such as strabismus (crossed eyes) and amblyopia (lazy eye) typically develop in children and must be addressed early to prevent permanent complications. Pediatric eye exams are especially important because children do not typically recognize or communicate problems with their vision. If detected early, these conditions are generally treatable through corrective therapy.
Top Risk Factors
for Vision Issues
Every eye problem has a unique set of risk factors attached. For example, your risk of developing glaucoma is increased if you have a family history of the disease. Other conditions like cataracts and presbyopia are age-related, so your risk of developing them increases as you get older.
Health conditions like diabetes and high blood pressure can also lead to rare but serious problems like diabetic retinopathy and glaucoma.
Lifestyle factors like smoking, alcohol use, and poor nutrition can also contribute to vision issues.
If you have a condition that increases your risk of visual impairments, our doctors will typically recommend more frequent eye exams.
More Information
About Macular Degeneration and Diabetic Retinopathy
While refractive errors are the most common vision problem and the only one most people will ever experience, there are a number of conditions and diseases that can potentially rob a person of their vision if left undiagnosed and untreated. Routine eye exams are essential for monitoring and maintaining the health of the eyes. During an eye examination, we assess the eyes and diagnose any eye conditions. Early detection of such serious problems as macular degeneration and diabetic retinopathy allows our La Jolla, CA, eye doctors to recommend effective treatment and management strategies before a significant degree of vision is permanently lost. Our La Jolla practice can provide a range of ophthalmology and vision correction services.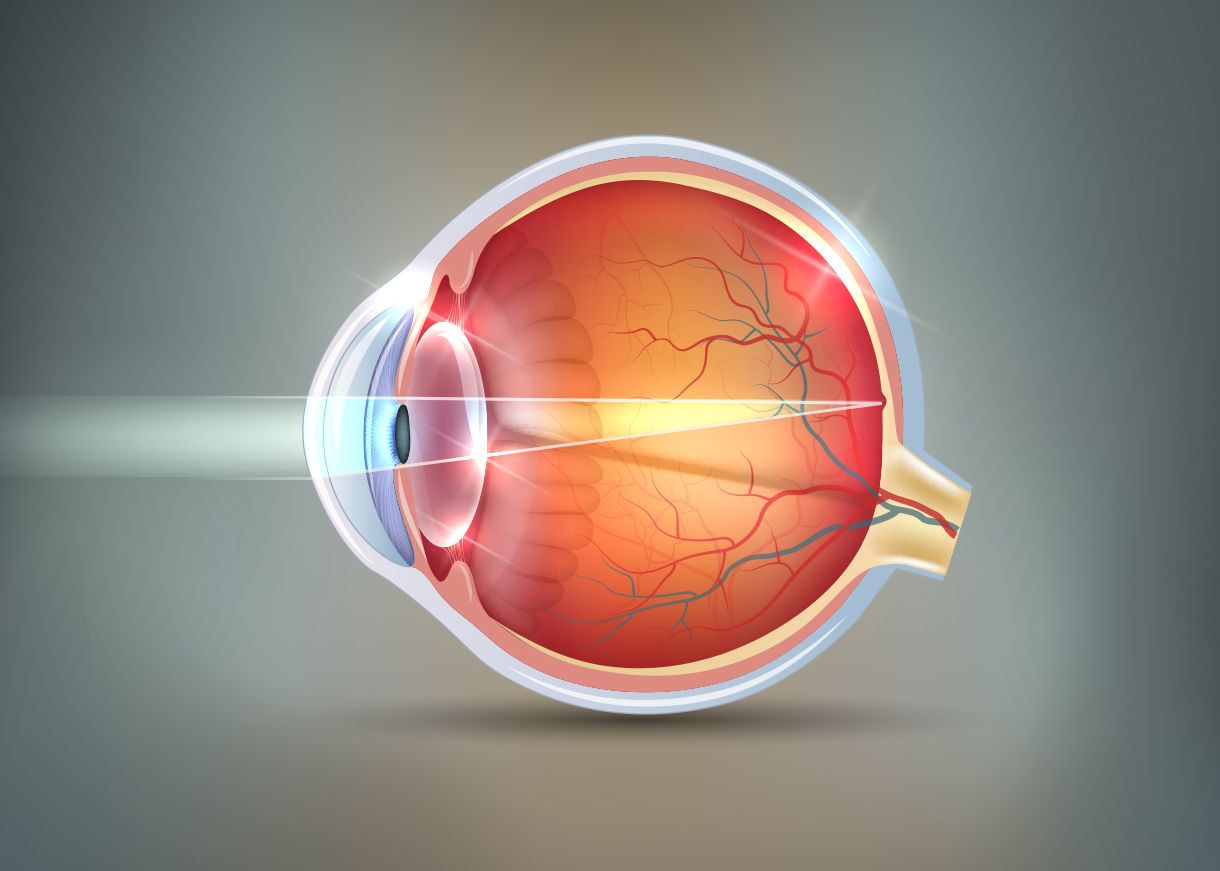 Macular Degeneration Diagnosis
A simple test for macular degeneration involves the use of a grid, known as an Amsler grid. Patients with normal vision will see the grid fully, with all lines complete and in order. A patient with macular degeneration may see wavy lines or other distortion, accompanied by empty spaces in the center of the grid.
Like all eye conditions, macular degeneration can only be accurately diagnosed by a qualified eye care professional. Although there is currently no cure, early detection through routine eye exams may make it possible to slow the progression of the disease.
Diabetic Retinopathy Treatment
There is no cure for diabetic retinopathy. However, laser treatments are highly effective in slowing the progression of the disease and preventing vision loss. These treatments are most effective when the condition is detected early, when little to no vision loss is present. Patients with more advanced forms of diabetic retinopathy may benefit from treatment, but there is no guarantee that vision can be restored.
Contact Our Practice
Contact our practice to learn more about macular degeneration, diabetic retinopathy, or other eye conditions. We are proud to offer a range of ophthalmology and vision correction services, and our eye doctors would be happy to work with you to improve your vision.