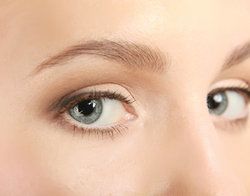 Nearly 20 million LASIK procedures have been performed in the United States since its inception, and surgeons nationwide have achieved a success rate of more than 95 percent, based on patient satisfaction. This makes LASIK one of the most successful surgeries in the history of medicine. Amazingly, as LASIK becomes safer and more effective, success rates and instances of patient satisfaction are only growing.
At GW Eye Associates in La Jolla, our LASIK success rates compare very favorably with national averages. This is attributable in part to our meticulous screening process. Those rare instances in which patients have been dissatisfied with their outcomes can often be traced back to poor screening at other practices, particularly in the early days of LASIK. LASIK is extremely safe when performed on qualified candidates, especially when it is performed by surgeons with the skill, experience, and dedication to their craft as Dr. Gordon Wong and Dr. Wildon Wong of GW Eye Associates.
Our ophthalmologists, optometrists, and support staff share a common goal to provide eye care services of the most surpassing quality. In striving for this goal, we have achieved excellent success rates in performing laser eye surgery, and LASIK in particular. We invite you to experience the GW Eye Associates difference for yourself.
How Likely Are You to Achieve 20/20 Vision?
At GW Eye Associates, the vast majority of our patients who undergo LASIK achieve at least 20/40 vision, and most achieve 20/20 or better. These patients emerge from LASIK able to perform most of their daily tasks without having to wear glasses or contact lenses. At 20/40 or better, patients are able to drive legally without visual aids.
Overall, it is estimated that about 90 percent of patients nationwide achieve 20/40 vision or better after undergoing LASIK. With the advanced technology and techniques featured at GW Eye Associates, LASIK is performed with greater precision, accuracy, and safety than have ever before been possible. Truly, there has never been a better time to explore the possibilities of attaining visual independence through LASIK.
The LASIK Screening Process
As stated earlier, our screening process is fundamental to the success of LASIK. We perform thorough evaluations of our patients' eyes, factoring in their medical histories, current medications, and many other criteria in determining their candidacy for the procedure. We do not believe in taking chances with our patients' precious eyes and therefore will recommend LASIK only to the most suitable candidates. Those who are not good candidates for LASIK may be qualified to undergo alternative procedures, which we will discuss in detail.
In general, suitable candidates for LASIK will:
Be at least 18 years old
Have healthy eyes and good overall health
Not be pregnant or nursing
Have had a stable eyeglass prescription for at least a year
Have corneas that are not too thin, too week, or too irregular in shape
Have pupils that are not too large
Have myopia or hyperopia with or without astigmatism
Learn More about Our LASIK Success Rates
To learn more about our LASIK success rates or to schedule your initial consultation at our laser vision correction center, please contact GW Eye Associates today.
Related to This