Laser Eye Surgery: Know What to Expect during PRK Recovery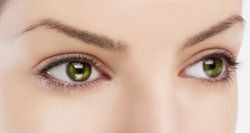 Although PRK is less well-known than LASIK, this laser eye surgery can be a great way to correct nearsightedness, farsightedness, and astigmatism. PRK stands for photorefractive keratectomy. It is the precursor to LASIK and can achieve comparable results. PRK recovery time is longer than recovery from LASIK. However, if you are not a candidate for LASIK, PRK may allow you to enjoy the improved vision you desire. Following your surgery, you could enjoy significantly improved vision and a reduced dependence on glasses or contacts. In some cases, you may no longer need corrective lenses at all. At G.W. Eye Associates in San Diego, we will guide you through your PRK recovery to minimize discomfort and help you enjoy the results of your treatment as soon as possible.
What Is PRK?
Before performing PRK, your eye surgeon will use advanced imaging technology to create a 3-D map of your eye. Then he can calibrate the surgical laser to match these exact dimensions. After this initial step, your surgeon will numb your eye with eye drops. Then he will carefully remove the top layer of your cornea, known as your epithelium. This corneal layer is the about the thickness of one to three hairs, and the epithelial cells will grow back on their own within a few days of your surgery.
After removing the epithelium, your surgeon will reshape your cornea with an excimer laser. By removing a small amount of tissue, he will improve the refraction of light through your eye. After surgery, light will focus correctly on your retina, sending a clear image to your brain. Once he has reshaped the corneal tissues, your doctor will place a soft contact lens on your eye. The lens will protect your eye as it is healing.
PRK Recovery Time and Side Effects
During LASIK, your doctor will create a flap in the outer layer of your cornea. In PRK, he will remove those cells entirely. Therefore, PRK will typically involve a longer recovery time than LASIK. Nevertheless, our surgeons can guide you through the healing process to make it as quick and easy as possible. For the first few days, you will typically experience some eye sensitivity and blurred vision. You will not be able to drive, and you should rest your eyes during this time. About three to five days after your surgery, your doctor will remove the contact lens. You can go back to most of your normal activities, although you may need to avoid driving for up to a week.
Results of Your Laser Eye Surgery
Like most patients, you may be willing to undergo the recovery time to enjoy the outstanding benefits that PRK can provide. After your surgery, your vision will continue to improve for several months. You should notice a difference within the first one to three months. You will typically enjoy the final results between three and six months after your procedure. Results vary for each person. However, the vast majority of patients enjoy 20/40 vision or better after PRK, and a large number enjoy 20/25 or better. Many patients no longer need glasses or contacts following surgery.
Learn More about PRK and What You Can Expect during Recovery
Learn whether PRK is right for you and find out what you can expect during your recovery. Contact us today to schedule your laser vision surgery consultation.
Related to This