How to Pick Eyewear that Complements a Long Face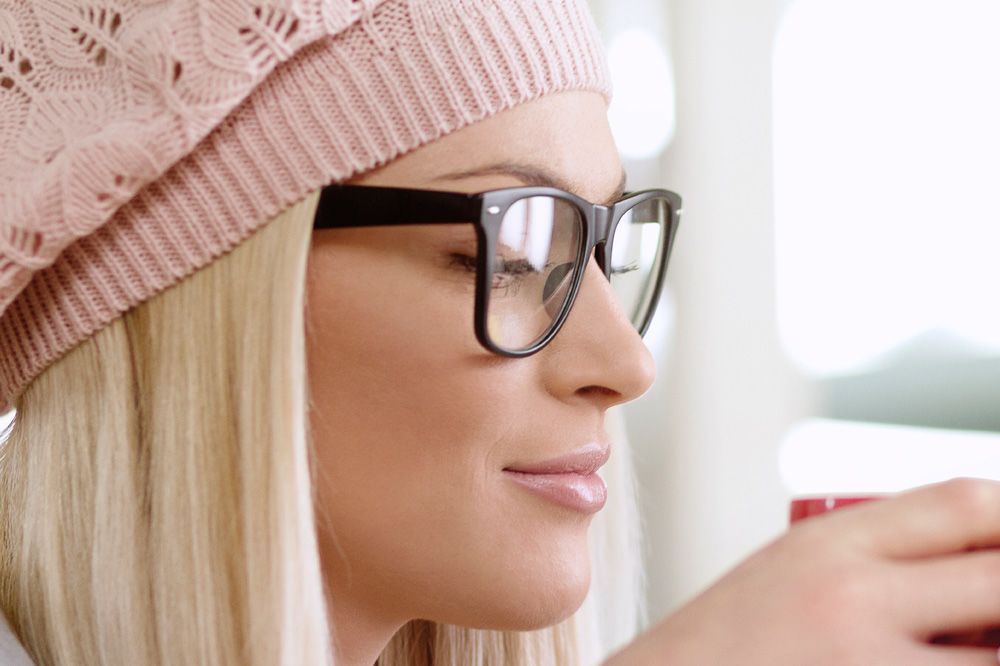 At Gordon Wong Eye Designs and Optometry, we are proud to offer our La Jolla, CA, patients a wide selection of custom and designer eyeglass frames. Our designer eyewear can meet your needs, whether you are looking for something upscale or fashion-forward. With our on-site lab, which can offer one-day turnaround on many custom orders, patients don't have to wait long to wear their new frames.
When patients are shopping for new eyeglass frames, we recommend that they consider their face shape. In this blog post, we offer tips so you can select the best glasses for a long face.
Characteristics of a Long Face
Matching glasses to a person's face shape is part art and science. Of course, personal preferences will apply as well. Individuals with a long face will want to choose frames that balance their facial features without drawing too much attention to them.
When describing the shape of a person's face, long and oblong are interchangeable descriptors. An oblong face is longer than it is wide and is often accompanied by a straight cheek line.
In general, you want to choose frames that add depth to your face without over accentuating its natural length. Decorative details and ornaments near the temples can add the appearance of width to your face. Avoid oversized or very circular glasses, as this will detract from the face's natural symmetry.
Frames Shapes for a Long Face
Frame styles to look for include:
Square frames
Wide pilot styles
Bold shapes that balance your facial features
Frames with upswept corners
Frames to avoid include:
Narrow shapes
Rectangular shapes
Very circular frames
Of course, no two face shapes are exactly the same. Our trained staff in La Jolla will help you find the right design that complements your chin, forehead, and cheeks.
Frame Colors
Once you have chosen the right frames, consider the color that is best for you. The first factor here is whether you have warm (yellowish) or cool (pinkish) skin tones. Typically, patients with warm skin tones look great in brown, gold, coral, red, and olive glasses. Patients with cool skin tones may prefer blue, purple, silver, or pastel frames. Our staff will be glad to guide you in choosing the right color for your skin tone.
Personal Style
Finally, think about how functional your choice of glasses will be and whether or not they match your personality. While there are guidelines for choosing the right frames for a long face, you are the one who will be living and working in these new glasses. Your glasses should express who you are, inside and out.
Schedule Your Next Visit Today
We proudly offer several designer brands, including Tiffany & Co., MYKITA, Kate Spade, Michael Kors, and others. You can browse our collection of designer eyewear before or after your regular exam or you can stop by anytime to see how we can give you an updated look.
Whether you have an oblong, diamond-shaped, heart-shaped, square, or round face, our La Jolla store has the right frame, color, and brand to meet your needs. Feel free to stop by without an appointment or contact us online or call us at (858) 454-4699 to schedule your next eye exam.
Related to This