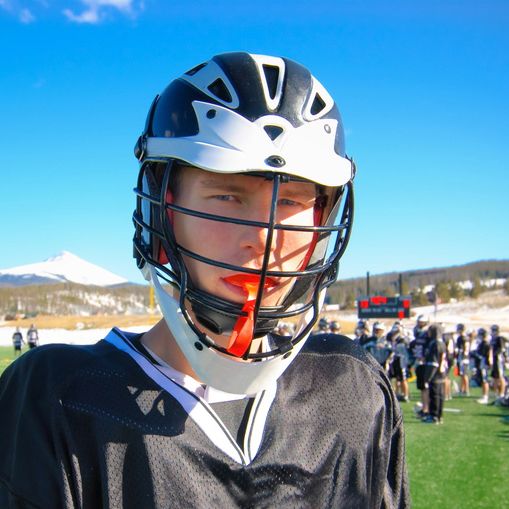 Eye injuries can happen when you least expect them, which is why it's important to seek medical attention right away following a serious accident or injury. The optometrists of GW Eye Associates want to remind you that eye injuries can be prevented with the proper protection. That's definitely the case with sports-related eye injuries, which can affect athletes of all ages.
The team at our vision centers serving La Jolla, Carmel Valley, and San Diego, CA, would like to look at the importance of eye protection in sports. We'll go over statistics on eye injuries among athletes and share safety tips following an eye injury.
Why Protective Eyewear Is a Good Idea
According to the advocacy organization Prevent Blindness, approximately 25,000 people seek medical treatment for a sports-related eye injury every year. These eye injuries vary and may include serious pokes to the eye, blunt trauma around the eye, penetrating injuries affecting the eye, and abrasions to the cornea.
Prevent Blindness notes that the majority of these eye injuries are preventable, and that having some form of protective eyewear is important for athletes.
Sports Where Eye Protection Matters
Some sports are riskier than others when it comes to eye injuries, so it's important to keep that in mind. Some of the most high-risk sports for eye injuries include:
Basketball
Baseball/softball
Hockey
Racquetball
Paintball
Fencing
Squash
Mountain biking
Tennis
Soccer
Some of these sports have face masks or helmets that take eye protection into account, but not all of them. That's why it's crucial to consider protective eyewear in addition to other protective gear available.
Protect the Vision of Athletes of All Ages
Eye safety has no age limits. Whether you're a professional, a college athlete, or a child, protecting your eyes is crucial. Preventing eye injuries at an early age can preserve your vision for years to come.
What to Look for in Sports Eyewear
When it comes to athletic safety eyewear, it's important to consider the sport you're playing and what kinds of protection you need.
If the sport you play has a helmet with a face shield or face guard, be sure to wear it whenever you are on the field. The face guard will prevent accident gouges to the eyes as well as blows to the face that can cause injuries to the eyes.
For basketball and other sports where pokes to the eye may occur, it's important to consider a pair of safety goggles. These goggles can be securely strapped so they do not fall off or otherwise affect athletic performance.
For baseball, racquetball, and any sport with fast flying objects, protective goggles are worth considering. These goggles protect the eyes as well as the eye sockets from harm.
How Optometrists Can Help with Eye Protection
Athletes can also wear prescription protective eyewear. These sports glasses and goggles don't require you to put on contacts in order to compete. Extra care can be taken in adjusting the fit and size of this protective eyewear, improving comfort while enhancing overall safety. Our optometrists can help you find the right protective eyewear for your needs.
Contact Our Eye Care Team
For more information about protective eyewear for athletes, we encourage you to contact our optometry center online or call Dr. Gordon G. Wong and Dr. Wildon C. Wong at (858) 454-4699.
Related to This